High power density,
High efficiency,
Low noise emission

Fans are always only as good as their impellers - and that is why we have
attached special importance to the impellers in our development work. Our
high - performance fan impellers with backward curved blades provide the
user with economical and cost - effective solutions both for purchase and in
operation. The decisive factors are high power density values, high efficiency
and low noise emission. These excellent characteristics result not least form
optimum flow in the fan impeller.

Tested for performance and safety
When we develop our fan impellers, we play safe, the quoted air output and
effciency values are obtained from extensive performance measurements on
the fan test rig of the Technical Institue in Rgensbugh, Germany.
On the overspeed test rig of the State Materials Testing Institue of Stuttgart
University we stress our fan impellers until they break up. So you can be sure
that your fan impeller will stay in one piece when you use it!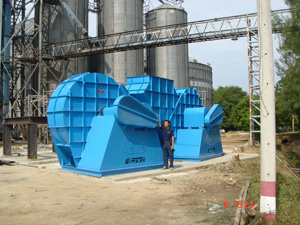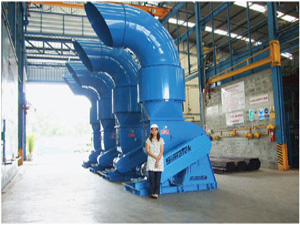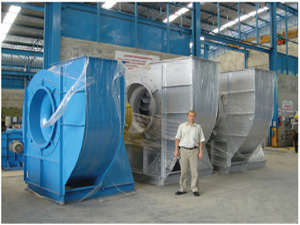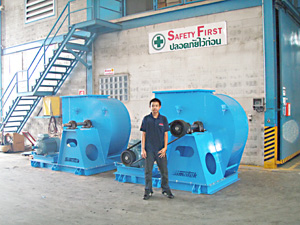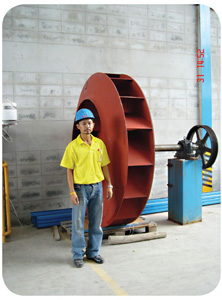 Detailed advice
Whenever standard versions do not meet your requirements, you need a
reliable and resourceful supplier who will support you with expert technical
advice. Use our consultation service. Our specialists will be pleased to help
you by word and deed.

Short delivery times
What use are the best fans, if you don't have them when you need them?
With SIMATEK short delivery periods are a priority. You receive our standard
fans within three weeks. And if you are ever in a special hurry, talk to us. We
shell do all we can to ensure that you will get your fan or your fan impeller
when you need it.