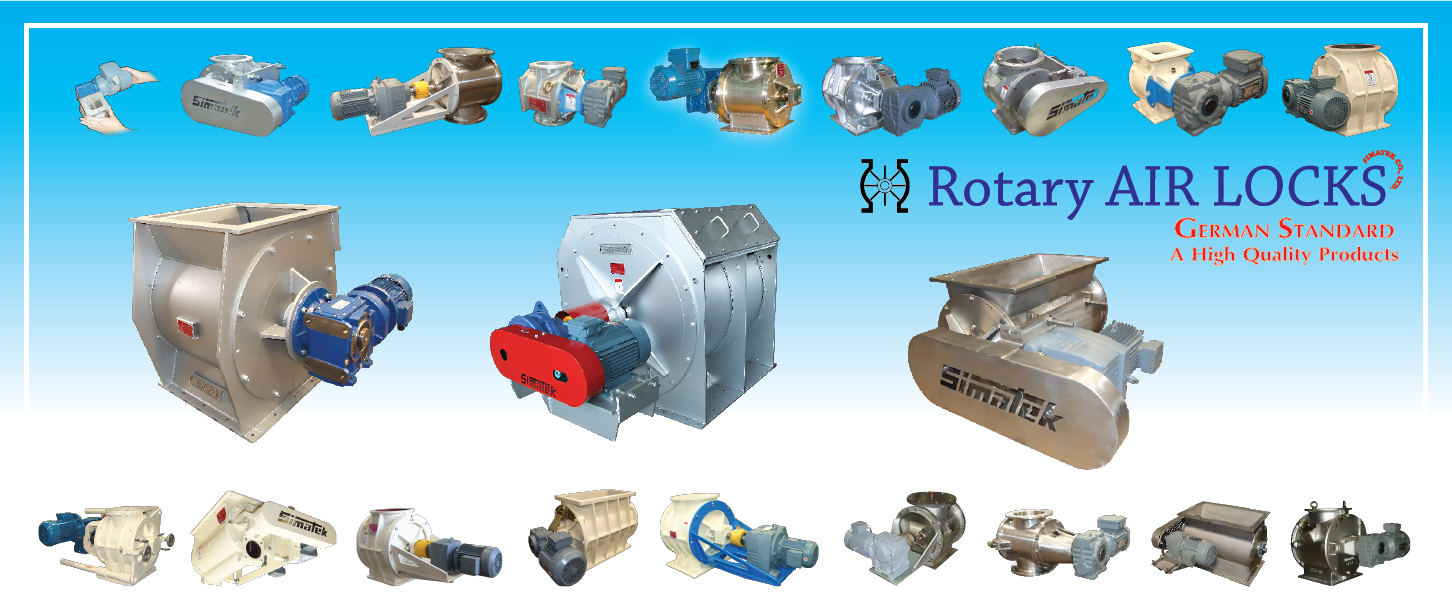 Rotary Air Lock / Rotary Valve
Simatek design the Rotary Valve are supplied With extended bearing, but they are also Available with alternative types of sealing.The Ideal rotary valve also flexible for pneumatic-Transport system and Dosing system.
Simatek produce Rotary of Sturdy design,Which require a minimum of maintenance.Simatek Rotary valve are available in difference Execution, adapted to the specific Product to be handled.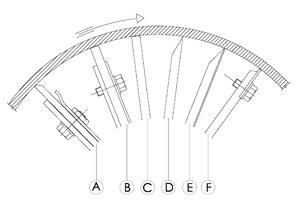 Execution of Rotor Blades
A : Rotor blade with Vulkollan wear rubber and steel-edge protetion
B : Firm blade with Vulkollan wear rubber
C : Firm blade
D : Firm blade, chamfered at the top of the blade
E : Firm blade, chamfered on all sides
F : Rotor blade with lamella of hardened steel

Alternative Material Choice
Valve Housing and End Cover : Cast iron, hard-chromed cast iron, stainless steel AISI 304/306, or aluminium
Rotor :St37, St 37 with Vulkollan wear rubber, stainless steel AISI 304/316, or stainless AISI 304/316 with Vulkollan were rubber


Description
The rotary Valves are Danish manufacture and distinguish themselves by great reliability in service, and the possibility of combining materials as well as the design of rotor blades and stuffing boxes. The valves are available with or without geared motors, possibly with chain drive. Several types of rotary valves can be driven direct by means of a hydraulic motor.